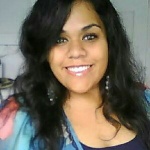 Siniva Pota
Accounting and Marketing Manager
Background:
Ms. Siniva Pota serves as the Accounting and Marketing manager at Hawaii TASS. She is a Hawaii-native and recent graduate of the University of Hawai'i at Hilo with her baccalaureate degree in Accounting and Business Administration. Upon graduation, she will sit for all 4 parts of the CPA exam. She has experience in Public Accounting as a tax specialist with emphasis on personal tax returns (1040, 1040A, 1040EZ) and state of Hawaii returns, business taxes, licensure, and start-up business applications. She also serves the Volunteer Income Tax Assistance (VITA) Program as an Income Tax Director at a local credit union in Hilo. She actively oversees that over 200 federal and state returns are in accordance with the IRS and state of Hawai'i regulations. She manages, coaches, and trains IRS VITA Volunteers to ensure due-diligence and accuracy of tax-filing and reporting as well as provide oversight and tax-consultation to over 10 credit union professionals. She is versatile in her abilities, takes an active interest in building professional relationships engrained in trust between a variety of clients, and takes pride in herself, the organization that she represents (Hawaii TASS), and more-so, the services that she delivers to our communities' most prized assets—the people!
Distinguishing Awards and Honors:
2014 Asian & Pacific Islander American (APIASF) Distinguished Scholar—Awarded by APIASF International for - academic and character success.
3-Year (2012-2014) South Pacific Region Leader—Awarded by Delta Sigma Pi, Professional Business Association - and collegiate fraternity for excellent leadership and strategic management and accounting implementation in - UH HILO and Hilo community.
2012-2013 Jane M. Klaussman Woman in Business of the Year Scholar—Awarded by Zonta International for - outstanding business academia success.
Strategic Management Capstone "Target-Case" Champion—Awarded by Target Corporation Foundation for creating a "winning case" on increasing profitability in Target store clothing department by providing extensive research and business analysis in the following sectors: accounting, marketing methods, and strategic management. Plan implementation has potential for reduction in overhead costs, and increase in clothing profitability and sales throughout Hawai'i Target Stores. Selected by UH Hilo Management Professor and Target Hilo management over 45 top-performing senior business students.